How is Organic Animal Feed Better for Meat and Poultry Industries?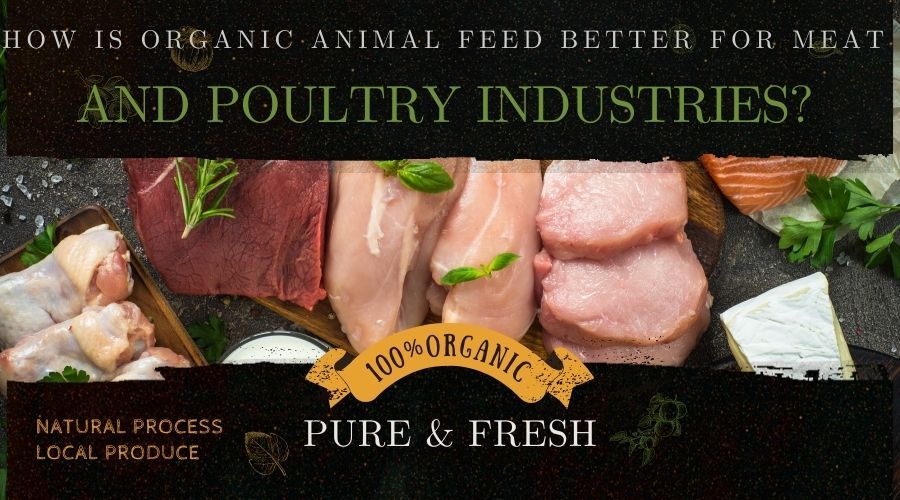 "We become what we consume". It looks to be a simple sentence but it has a deep meaning. We are unaware of many things in our lives, which have been changing our lifestyles. People in the past had better health and longer lives as compared to people in this era. Everything is becoming synthetic because of additives, which can be your food or your appearance. In addition, we all consume dairy products and meat in large numbers. Everything we eat in our daily life is partially related to the poultry and meat industry. Our breakfast, lunch, dinner, and even supper, all depend on poultry and cattle mostly. But have you ever thought about their feed? Is their feed as safe as we think?
There are some factors you need to consider before starting or switching your meat and poultry business into a source of well-being. Organic feed is the most beneficial way to keep animals and humans safe from harmful effects. You can choose a high quality animal feed supplier for it. That supplier will provide you with bulk quantities at reasonable rates.
No or Fewer Pesticides
Pesticides are used in crops and animal feeds in large quantities. The reason is to keep the crops safe so animals can have better consumption of ingredients they need. However, the high usage of concentrated pesticides makes animals prone to various side effects. These pesticides make not only animals suffer from various internal problems but also the consumers of dairy products. It is an extensive food chain, which helps harmful chemicals transfer from feed to animals and then from animals to humans. As a result, many consumers face problems related to health, which would make them allergic to many things. It looks to be an ordinary problem but it can have serious consequences on our lives.
If we start using organic feed, which is free of pesticides or has very little composition of them, we can avoid these problems. Moreover, all consumers will be having no side effects, especially children. Since pesticides are lethal, their high concentration can lead to health deterioration in animals. If animals face this issue, they will neither provide safe products nor consumers will have better health. Consequently, both animals and humans will suffer later.
Free of Growth Hormones
Have you ever imagined why some regions in the world have a very high maturity rate? Children in these countries grow faster and get puberty very early. The reason is their diet. Since they consume dairy products, they get side effects from growth hormones used in animal feed. These growth hormones are added to animal feeds to make animals grow faster. For instance, a calf will get a higher weight and larger size than a non-growth hormonal calf. It multiplies the output in the form of larger meat quantities.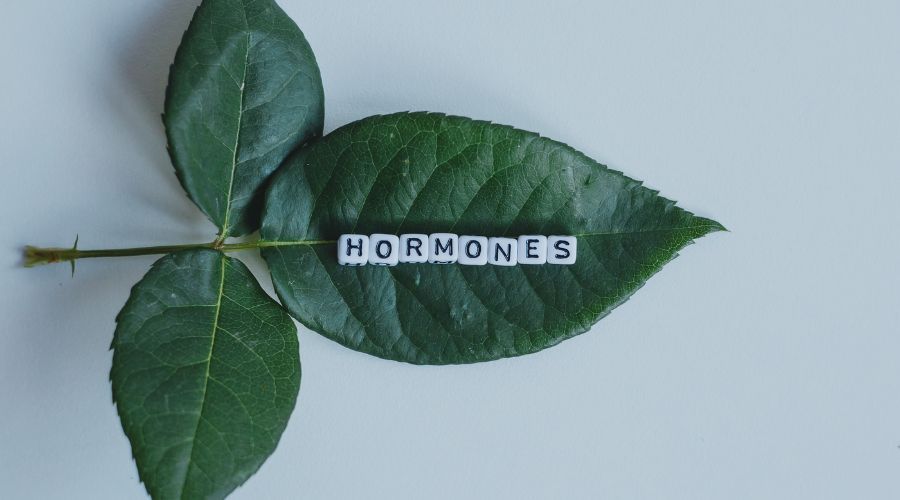 These growth hormones then transfer into humans, which causes fast growth and taller heights. Though it looks to be beneficial for humans, it has harmful effects. These harmful effects can be in the form of early diabetes, heart disease, etc. In rare cases, it can even cause cancer as these GH can accelerate some internal processes.
Less or No Antibiotics
Just like free of pesticides, animal feed needs to be free of antibiotics also. Too many antibiotics in animals and their feed makes bacteria resistant to antibiotics. However, it helps animals survive diseases. There is a limit to the dosage and concentration of antibiotics, which is safe for the users. If you cross that limit, you will lead the bacteria to become familiar with antibiotic chemicals. As a result, they will become more powerful and medicines will be ineffective. Furthermore, if you look deep into it, these antibiotics help bacteria grow faster as they become familiar.
On the other side, organic feed is free of antibiotics and animals will provide safer output. It has a substantial impact on animals' and humans' health. Likewise, if the organic feed is provided, animals and humans will not be exposed to any antibiotics. This will help to keep future bacteria unaware of familiar antibiotics.
Safe for the Environment
All the above additives in animal feed are harmful to the environment too. They contribute to global warming. Global warming is caused by greenhouse gases, and methane gas is one of them. Cows emit a huge portion of methane gas, which contributes to global warming. To control this, we need to switch to organic animal feed. This will help us control the environment along with saving the lives of animals. Global warming is harmful to everyone on the planet. So, we can't ignore that issue. In recent years, this issue has been a red-hot topic at many internal conferences. Likewise, the farming and dairy industries need to be aligned with all the proactive measures against global warming.
If we use organic feed for animals, they will emit almost 25% less methane gas. It is a massive percentage if we include it with other anti-global warming measures. Eco-friendly production, sustainable energy, electric vehicles, and organic farming are some key factors to combat rising temperatures on the planet.
A Little Expensive but Gives Long-Term Benefits
With all the benefits of organic feed, there is a limitation. That limitation is its cost. It is more expensive than inorganic animal feed. The reason behind our natural resources, safe methods, and R&D. They are the most beneficial factors but also the most costly. However, if you purchase in bulk, you can cope with this problem. Here, you can find a high quality animal feed supplier with wholesale rates. This will help you buy in large quantities at a very reasonable price range. Many dairy companies purchase low-priced animal feed with organic elements from well-known suppliers around the world. It helps them to get undisturbed supply at economical rates for long-term benefits.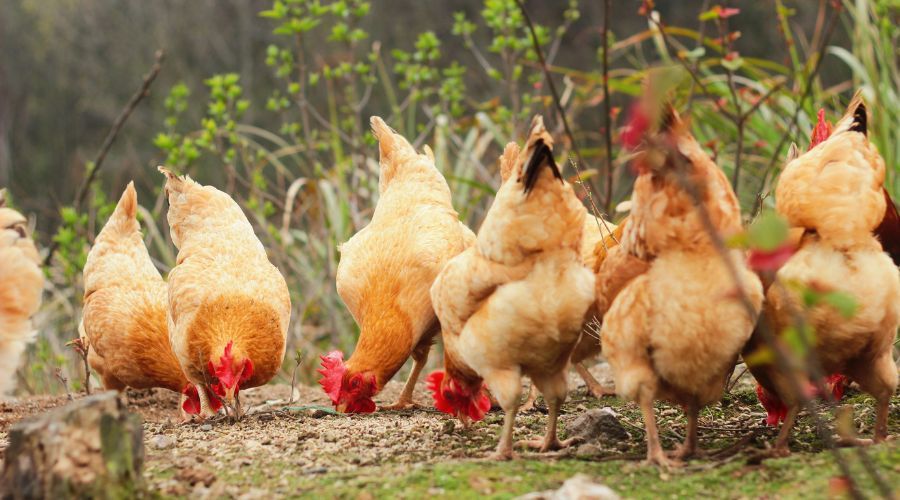 In terms of business, organic animal feed's initial cost is high but it will help animal feed manufacturers retain their customers. This will also give them an edge in the industry as it is kind of a niche.