Farmers need to feed quality food to their animals?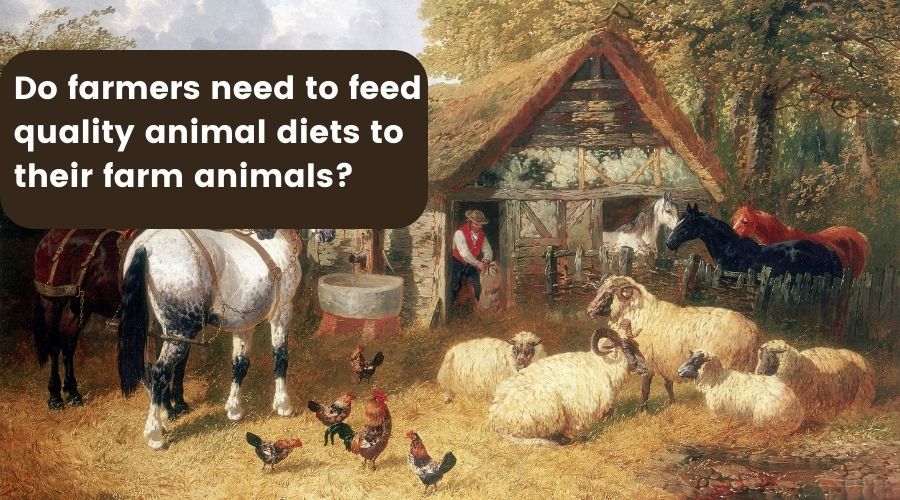 Running an animal farm is a challenging task. Animal farm owners may feel like their to-do list expands daily, but they should never give up the enjoyment they get from raising their farm animals. It features a sense of pride that has helped fuel generations of families and cultivated small animal farms worldwide. All farms have a slightly different objectives. Farmers could produce a single crop and keep farm animals around for personal use, like milk and eggs for their family. Animals can also be the only objective of a farmer's farm as they can help them make a high profit if they correctly raise them. If people have kept animals on their farms, then they should not stop learning what they can do to help them. With an appropriate approach, they can feed the animals they require while enhancing or maintaining the sustainability of their farm. This blog discusses the benefits of providing high-quality animal feed to farm animals which would make you bulk purchase high-quality animal feed from a well-reputed high quality animal feed supplier to feed your farm animals. Keep reading this blog to find those benefits below
1 It enhances animal temperament
Every person knows how it feels to be hungry and not get anything tasty to eat. Not getting access to food makes our bodies feel dissatisfied and grumpy. This lack of access makes us snap at people without knowing the reason behind snapping at them. Animals respond in the same manner. Without an appropriate diet of healthy fats, carbohydrates, and protein, animals start suffering from a sour temperament. Chickens would battle each other, and cattle would not stand still for milking. This makes it challenging for people to enjoy everyday life on their farms, but by following animal welfare guidelines, people could discover how best to take care of the livestock. All kinds of animals would need a few differences in their nutrition. Cows require carbohydrates for milk production without draining their body fat as their energy source. Chickens require carbohydrates, but farmers should balance their carbohydrates with vegetables and fruit to ensure they lay appropriately developed eggs. A high-quality cow feed contains sufficient carbohydrates to help cows produce milk. In contrast, high-quality poultry feed consists of carbohydrates, fruits, and vegetables to let chickens lay properly developed eggs. If people pay attention to the nutritional requirements of their animals then that would enhance their temperament and make them feel better.
2 Breeding becomes simpler
When an animal consumes high-quality daily feed, that keeps it healthy and simplifies reproduction. Yet, certain animals require particular nutritional additives along with their normal routine of carbohydrates and proteins. Several farmers decide to raise sheep for wool and breeding. If farmers have struggled with sheep and low-quality wool that they can not catch, they must add phosphorus supplements to their animal feed to provide them with what pastures cannot. Phosphorous lets sheep grow rapidly and produce good-quality wool. It is also known to enhance reproductive performance, so it can be what their sheep are lacking. Therefore, high-quality sheep feed should contain phosphorous.
3 The farmland benefits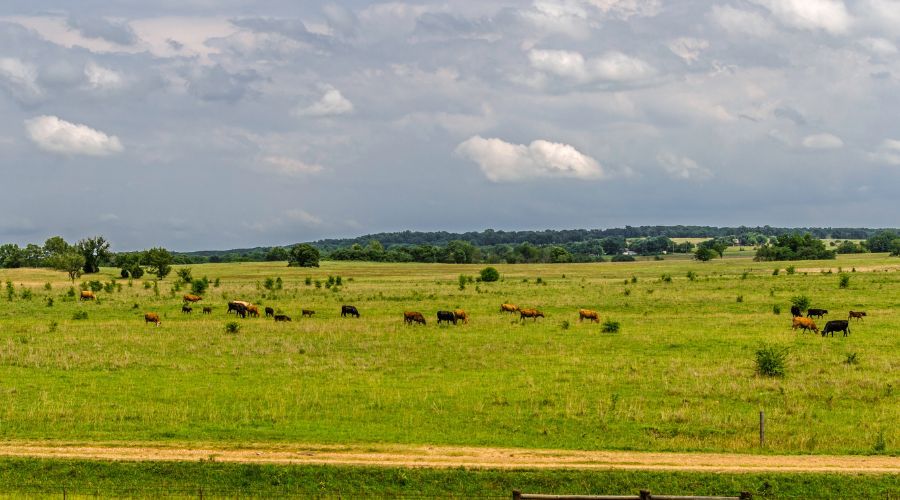 Animals flourish when farmers fulfill their nutritional requirements, but farmland would prosper too. Consider cattle's diet. Their average grazing time is eleven hours per day, which leads to the depletion of grass in the fields. The simple act of rotating their pastures could help restore the nutrients found missing in well-eaten grasses and participate in regenerative farming, a sustainable method to upkeep a small farm. In just a few years, regenerative agriculture would produce profits worth over three hundred and sixty four billion united states dollars, as more farmers begin sustainable business practices. Whenever farmers prepare or buy animal feed to tailor nutrition according to the kinds of livestock they raise, it results in nutrient-focused and all-natural feed sources. They will pass on purchasing mass-produced foods, which is often produced with chemicals to make a quick profit. This simple choice decreases chemicals left to rot into the soil found on their property, which averts dangerous chemical runoff that damages the surrounding atmosphere. It is a way with which farms unknowingly produce excessive pollution, but people can stop it by emphasizing on the nutrients that animals feed.
4 Increases egg production
Whether people grew up on their farm and have a lot of experience or are just beginning their first homestead, they have probably thought of raising a flock of chickens. Several people opt to start with Cornish chickens, which are among the excellent animals to raise. They need little care as they are most independent, but enhancing their nutrition through their high-quality poultry feed can add to their egg production. If farmers feed their chickens with food low in calcium, it will take them longer to lay eggs as the shells would need more time to develop. Whenever people add to the calcium in poultry feed through changes in food or supplements, eggs would become sturdier in a short period, making it simpler for people to collect eggs for their kitchen or hatch eggs.
5 Avert diseases, deficiencies and malnutrition
There are many nutrition-related diseases that adversely affect livestock animals. Several diseases are caused by vitamin and minerals deficiencies and malnutrition. Malnutrition and deficiencies severely affect the production, development and growth of animals; some extreme cases could lead to disorders, fatalities or even irreversible health problems. Nutrition-related illnesses have really become a problem because of advanced farming techniques. Since several animal feed on concentrates particularly developed to maximize yield, they might lack some essential vitamins and minerals. People should enrich their livestock feeds with high-value supplements like salt-based additives and B12 supplements consisting of various macro and micro minerals. For example, B12 in cattle plays a crucial role in fulfilling the high power demands of growth and lactation.
6 Boost yields
Generally, appropriate nutrition promotes nice health in livestock, which leads to greater productivity. Well-fed and healthy poultry and cattle will produce more eggs, meat and milk. Though the gross production figures form all agribusiness's backbone, the yield quantity is not the only thing needed. Over the previous decade, there has been a transformation in the preferences of consumers for food product quality. There is a rising demand for farm output produced through sustainable farming methods. The livestock industry is highly pressurized to follow humane farming methods. In a humane animal farm, farmers should not subject their animals to dangerous conditions or substances to enhance their production. A high-quality animal feed not only enhances yields but also improves the livestock production's quality.